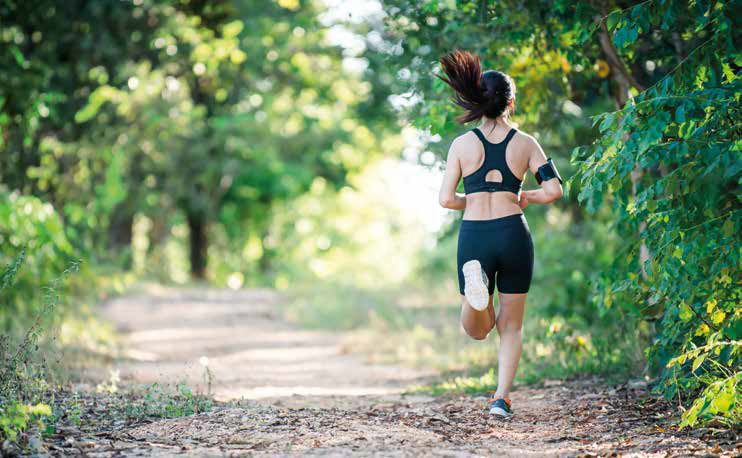 The benefits of physical exercise for the body are well-recognised, and there is growing evidence that it can also improve mental well-being.
GP practices are being encouraged to develop closer links with their local parkrun to becoming certified 'parkrun practices', and health care practitioners are now signposting patients and carers to parkrun.
The focus is particularly on those who are the least active and have long-term health conditions.
In the local area there are several parkruns, including a junior parkrun every Sunday morning in Christchurch Park. Ipswich parkrun's primary base is Chantry Park, but in the winter months it moves to Christchurch Park to allow the ground at Chantry to recover.
So, what are the positive impacts on physical and mental well-being gained from running or jogging? It can help with cardiac rehab, blood pressure improvement, or supporting weight loss.
Running with others helps to reduce social isolation, and being in green space and fresh air can enhance mood and support mental health issues. Running and jogging are not only for the fast. You can start by gentle walking, build up to a brisker pace and occasional jog while you improve your fitness and stamina until you are ready to jog for longer.
Do not forget to check with your GP before starting if you have been inactive for some time.
Ipswich Jaffa Running Club (Jaffa is an acronym for Jogging and Fitness for All) was established in 1977 and now has around 300 senior members and 90 juniors.
We welcome members of all abilities from 8 years old and there is no upper age limit! We meet on Monday evenings at Northgate Sports Centre and offer several structured and informal running groups during the week. Christchurch Park users will see us on Saturday mornings for our weekly coaching at 8am. The club members love the park, and we know our members value the open space, the fresh air, the trees, and variety of spaces.
For more information about the club, visit our website www.ipswichjaffa.org.uk or see our Facebook page.
Alison Beech