We welcome sponsorship from companies or other businesses, and Corporate Membership of the Friends of Christchurch Park costs from just £25 a year.
Your company name, linking to a page with your logo, website address and contact details could be on this page helping to promote your business to the many thousands of people who visit Christchurch Park.
We also advertise your business in our newsletters that are produced three times each year.
If you would like to become a Corporate Sponsor, or if you would like to discuss sponsoring one of our summer concerts, please contact our Membership Secretary.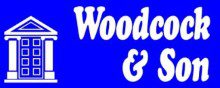 Established in 1850 we are still an independently owned and managed fifth-generation family firm specialising in the sale of period and country properties. We offer a caring and personal service to clients and buyers alike, specialising in the sales of classic homes in Ipswich, as well as period and country property, smallholdings and equestrian properties throughout the region. 
If you wish to discuss your requirements, please feel free to call us on 01473 233355 or email us at: enquiries@woodcockandson.co.uk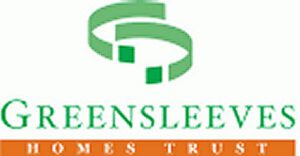 Henley House is one of the most highly regarded residential and Dementia Homes in Ipswich. The Henley Team and residents transferred from the very highly regarded Thornbank which recently closed down. It enjoys an excellent reputation with local healthcare professionals.
This puts Henley House in a unique position: it has the very best care provision, activities and quality of life built up over a generation of care service combined with the stunning building and facilities only available in a brand-new purpose-built care home.
Tel:  01473 253346
Fax:  01473 639218
E-mail:  headoffice@greensleeves.org.uk

Situated in the heart of the pretty market town of Woodbridge, Woodbridge Antiques Centre has over 20 showcases exhibiting pieces from a variety of antique and vintage dealers so there is always plenty to choose from.
Email: enquiries@woodbridgeantiquescentre.co.uk
Telephone: 01394 387210

Orwell Veterinary Group is a caring and friendly small animal vet practice. It has been run since 1994 by Charles and James Bagnall, who returned to Ipswich, where they had been at school, to pursue their veterinary careers.
01473 333677